mother pigeon
Mother Pigeon is a New York City based street artist! She is also a vegan, a witch, and a gemini (pisces rising!). Mother Pigeon can often be found in Union Square displaying and selling her works, which mainly consist of fabric pigeon sculptures. She sets them all out on the concrete and it often confuses real pigeons into landing near them! Recently she has also made a few rat sculptures as well.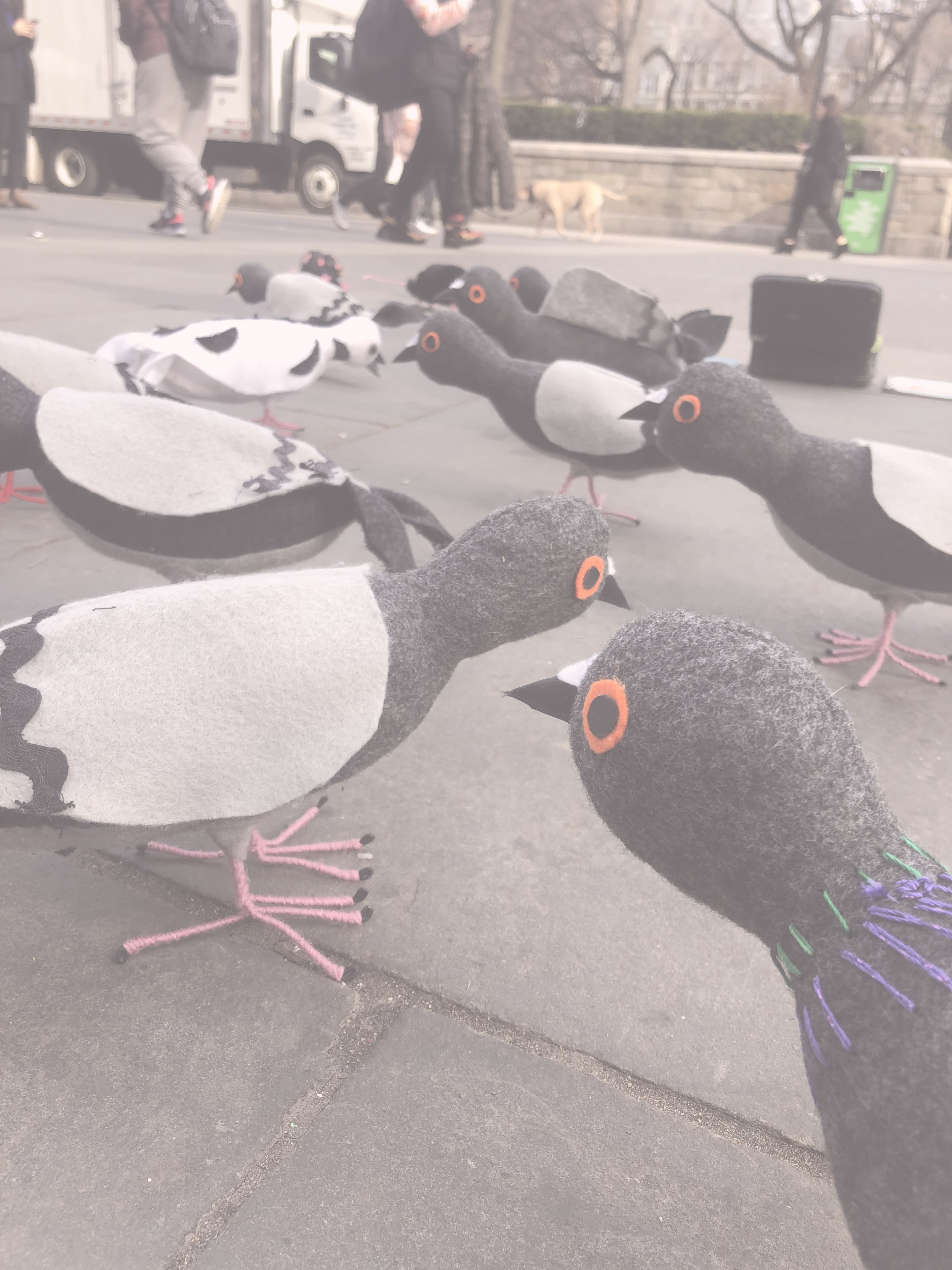 Mother Pigeon first started to create art when she was around five years old, she enjoyed cutting fabric and creating things. Art had always been a natural favorite, partly because both of her parents were artists as well. They liked to make things, so growing up Mother Pigeon was always surrounded by beautiful objects that were handmade and craft oriented. Mother Pigeons biggest inspiration is nature. She adores trees and flowers and all animals. Her dedication to pigeons stems from this, they do make up the largest visible portion of New York City wildlife after all. She also brings food for the pigeons that come and land near her artwork, and has named some of the birds that constantly return to her (Shelly, Frida, Pepper Jack, and Daisy were a few honorable mentions.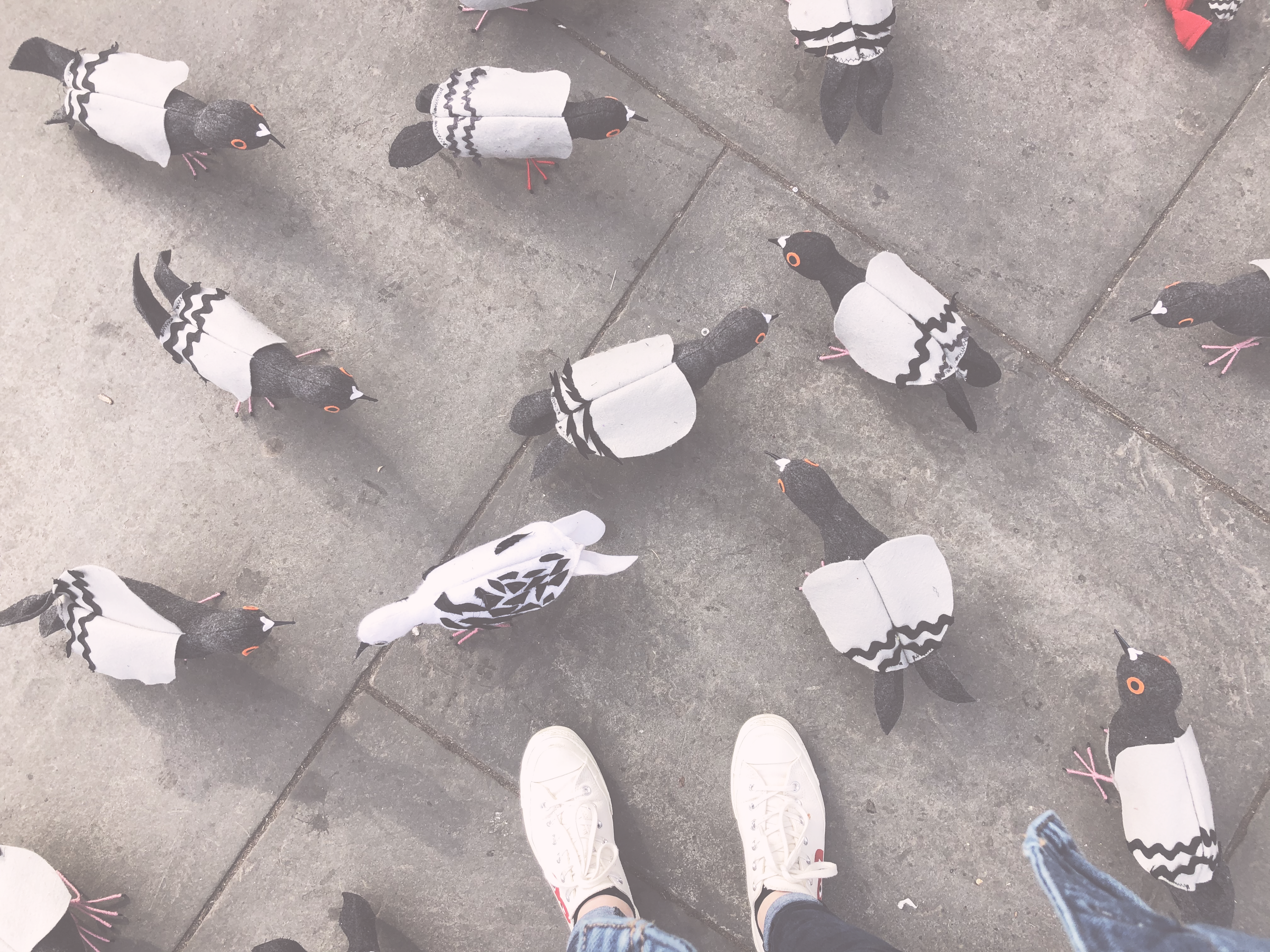 Mother Pigeon doesn't like museums because she finds institutions like settings to be boring and rigid. Things just aren't unexpected there, and she would much rather see art and performances on the street where anything is possible. Mother Pigeons ideology of street art is that the city becomes a stage and that you can do anything you want there, which she finds more inspiring than the concept of a museum. Museums aren't fun, and to Mother Pigeon that just isn't what art is all about.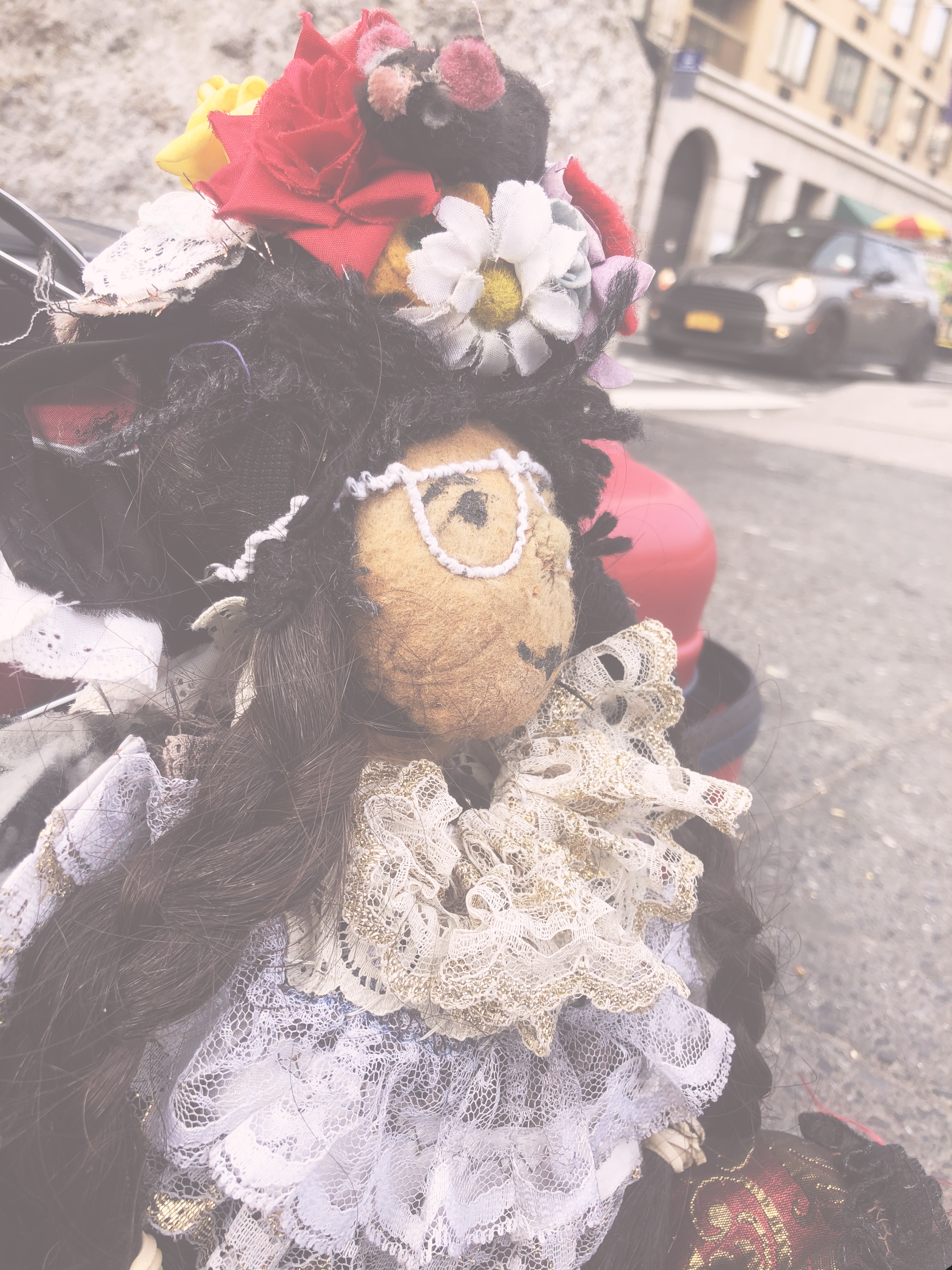 When it comes to actual artmaking, Mother Pigeons prefered medium is usually found objects that she then turns into sculpted pieces. She prefers to work in her tiny cluttered studio, and she really enjoys being surrounded by all of her things. She is still a huge fan of fabrics and uses them to decorate the majority of her works. She is good at building things, at crafting these little lifelike objects out of plastic and felt, but all art interests her and she is currently learning how to paint!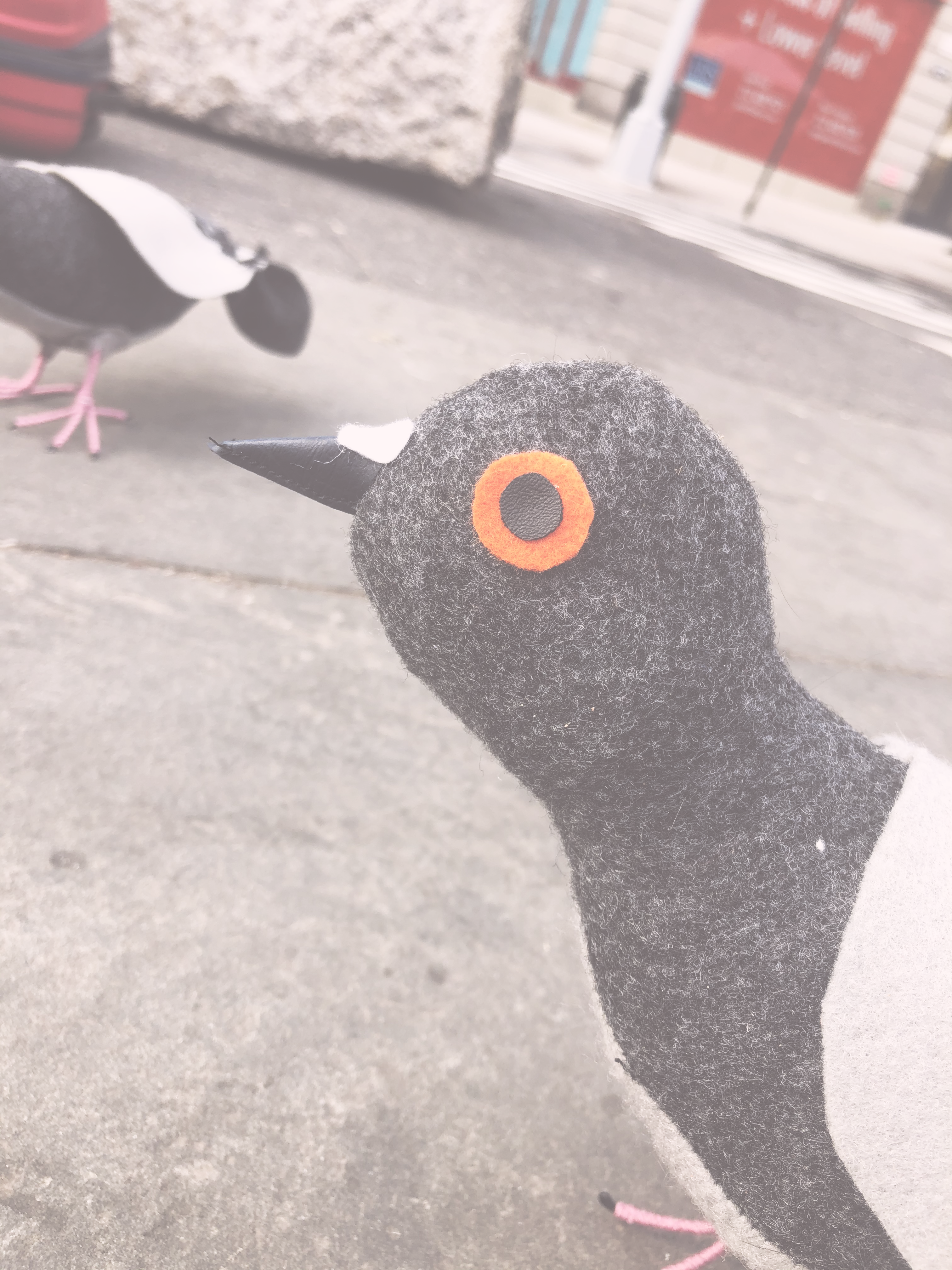 Mother Pigeon does what she does because it's fun for her to see people's reactions to her work, and to spend her time on creating things that she enjoys. She loves New York City, and the birds and the trees here, and had found it very freeing to not conform. She says it's important to not give a shit about what people think, and that people will always tell you that you can't do things, but if you learn not to care you'll start enjoying yourself. Everyone develops differently and expresses their creativity in a unique way, and it's important for all of us to support each other in being who we are. Making fun things is who Mother Pigeon is. She is content, and says that if she had to do it all again, she would.